Trusted Representative
&

Experienced Negotiator
Elected in November 2011, Geary M. Higgins represents the Catoctin District on the Loudoun County Board of Supervisors. He serves as Chair of the Board's Transportation and Land Use Committee and is a member of the Joint Board of Supervisors-School Board Committee, having previously served as co-chair of that committee. He is one of two of the Board's representatives on the Northern Virginia Regional Commission and serves as the Board's representative on the Loudoun County Agricultural District Advisory Committee.
As the Catoctin District School Board Member from 2000-2004, Geary served as the Chairman of the Personnel Services Committee and on the Legislative Policy and Discipline Committees. He worked extensively on formulating the LCPS budgets and initiated the concept for the Academy of Sciences. Since 1998, Geary has been a Board Member and officer for the Loudoun Museum where he has served as the Vice President, Treasurer, and Chairman of the Education Committee.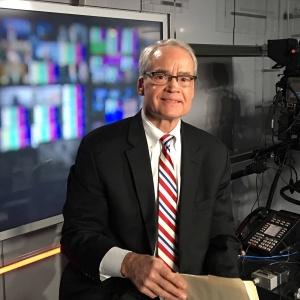 Geary is the Vice President of Labor Relations for the National Electrical Contractors Association (NECA). He is a member of NECA's executive committee, treasurer of the Council on Industrial Relations, and an executive committee member and treasurer of the Electrical Training Alliance — the committee responsible for the training of all union journeymen and apprentices in the electrical construction industry. Geary also serves as a trustee for the for the NECA-IBEW Family Medical Health Care Plan. He is a fellow of The Academy of Electrical Contracting.
Geary was born in Baltimore, and grew up in Montgomery County, Maryland, where he was active in Boy Scouts, and graduated from Winston Churchill High School in 1971. While there, he earned five varsity letters in football and wrestling, and was the Maryland State runner-up in wrestling.
A graduate of Clarion University in Clarion, Pennsylvania, Geary earned a degree in Business Administration, with a double major in management and marketing. He attended college on an athletic scholarship for wrestling.
He met his wife at Clarion and married Gail Bettine in 1977. He and Gail moved to Loudoun County in 1977 and now live in Waterford in a historic home. They attend Cornerstone Chapel Church. They have three daughters who graduated from Loudoun Valley High School. They have three sons-in-law and four grandsons.
Geary and Gail have lived in Northern Virginia for over 30 years. They attend church at the Cornerstone Chapel in Leesburg and have 3 daughters who graduated from Loudoun Valley High School.
Geary has keen interests in history, antiques, and historic preservation. During their years in Loudoun, he and Gail restored two historic homes in Loudoun, and were presented an award from the Loudoun Preservation Society. Geary and friend Mark Walston laid the groundwork that placed the village of Bluemont on The National Register of Historic Places and Virginia Landmarks Register.